Hickling Village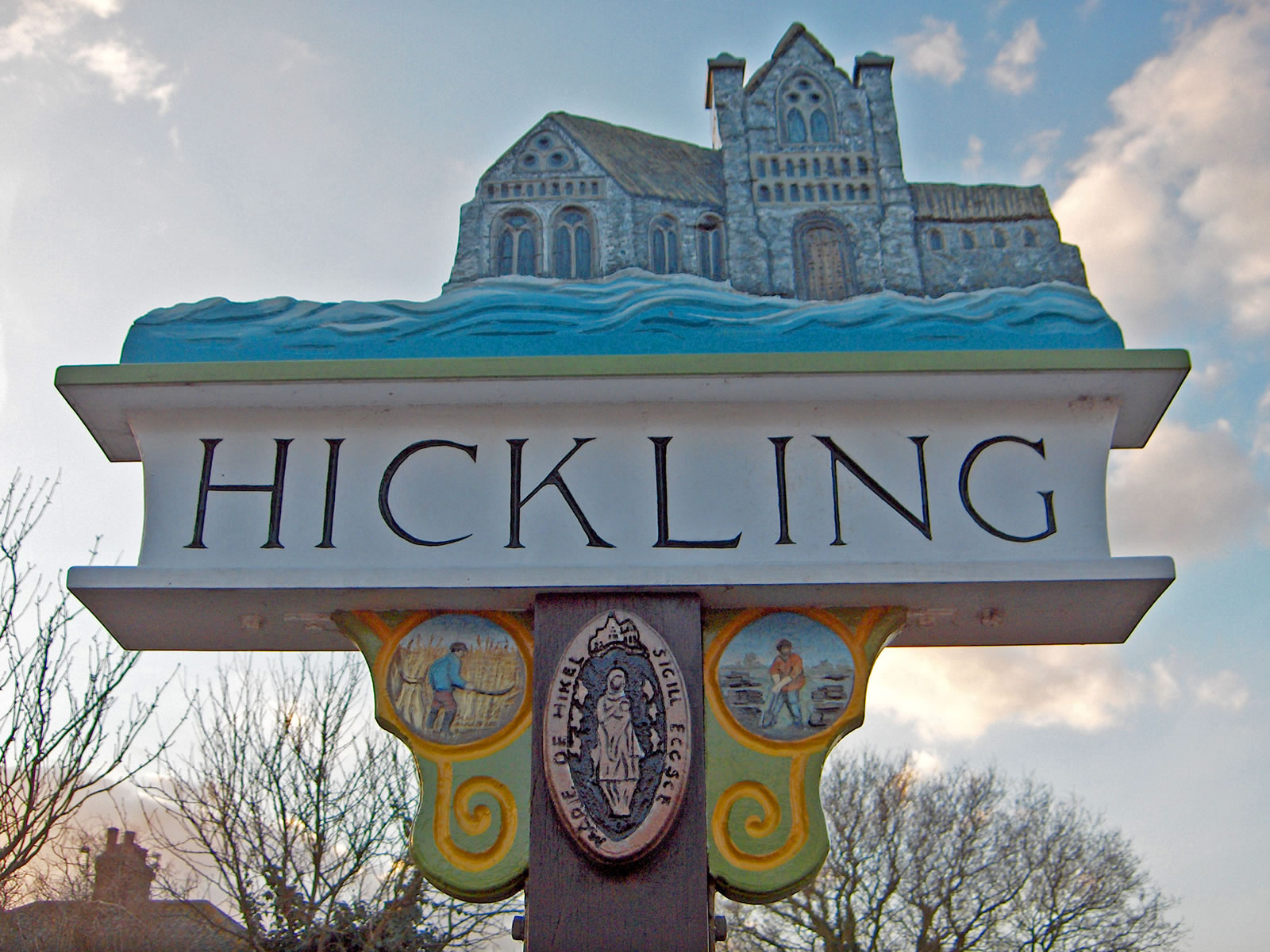 Welcome to this lovely Broadland Village, to its Churches and Public Houses. Whether you come to Hickling by car, coach, boat, staying in one of our holiday homes or Hiring a Boat or even Relaxing Fishing, our welcome is cordial and sincere. We have facilities for sailors, canoeists, wild life enthusiasts and photographers. We also have our beautiful Village hall "Hickling Barn", all set in tranquil and relaxing surroundings.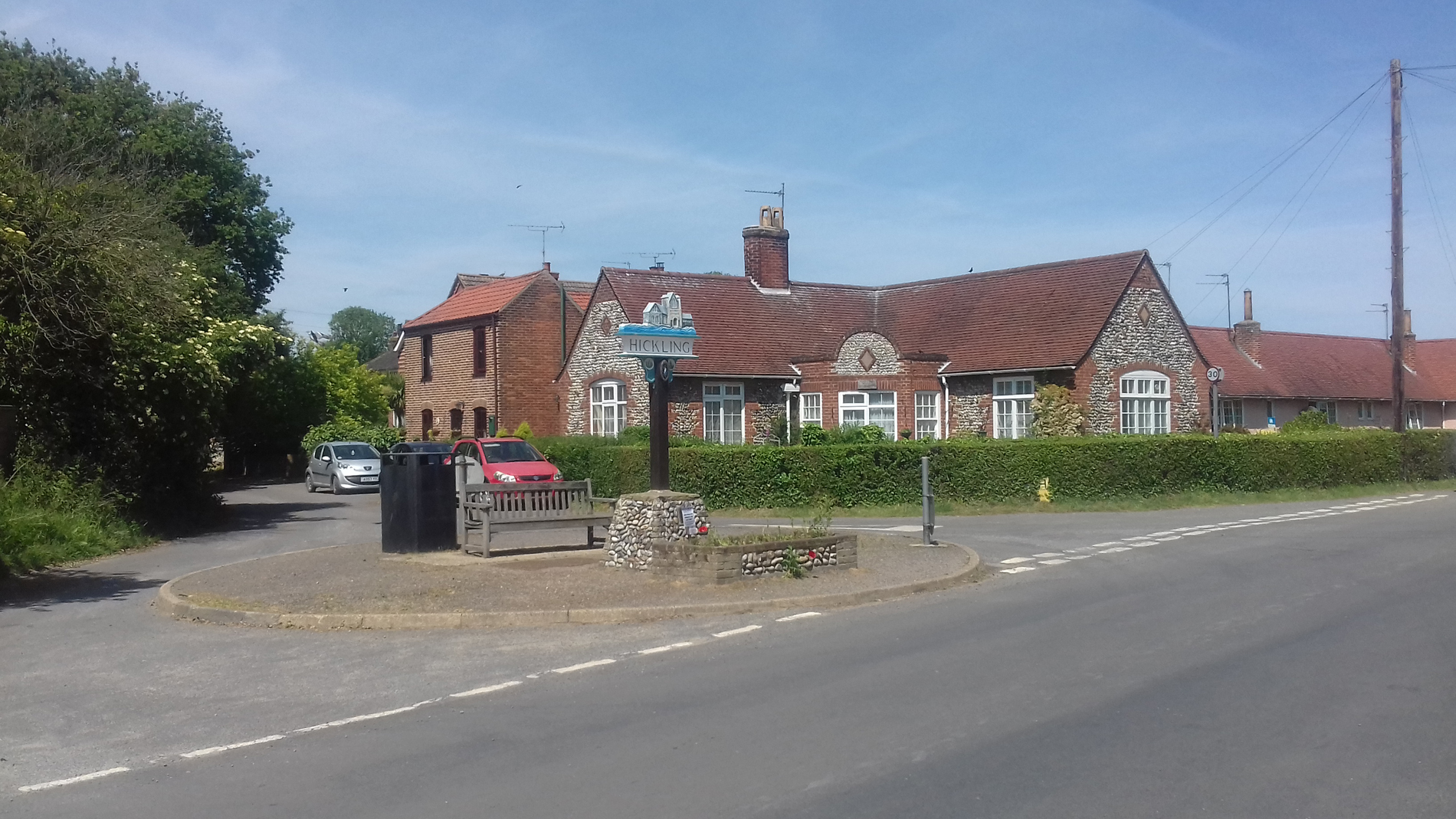 Hickling is a large and scattered village with wide open spaces, fields and farms, one third is marsh and common land with a large expanse of water covering over 400 acres. The houses are a mixture of old and new, with flint and stone, some thatched and colour washed. With no street lights and being surrounded by farm land we also have some magnificent night views on clear nights.
Hickling Broad is the largest of all the Norfolk Broads, situated on the River Thurne, and one of the homes of The Norfolk Wildlife Trust which can be found at the end of Stubb Road. It is easy to spend a day walking around its trails or, in summer, gently whiling away a couple of hours taking in the Broad's hidden corners on one of NWT's boat tours.
We are only a couple of miles from wide open sandy beaches at Sea Palling & Waxham where seals can often be found in Winter.
---
Nicholas Crane
Village Sign
The village sign is an artist's impression of the old priory ruins and has four roundels depicting the reed cutter, swallow-tail butterfly, the bittern and a peat digger. The priory was founded in 1185 and its monks were granted a charter by King John to hold a weekly market at Town Street for the sale of their produce.
Hickling Church
The village has a fine fourteenth century church, St Mary's, a building consisting of stone and polished flints, with chancel, nave, and aisles, south porch and parvis, a square embattlement tower housing five bells.
Chapel Pit
The Chapel Pit at the Methodist Church is a place where clay was once dug and is now partly a car park and picnic area; wild flowers are found there and ducks wait with eager anticipation for any left over scraps.